Furnace Services Rochester, MN

Rochester Furnace Services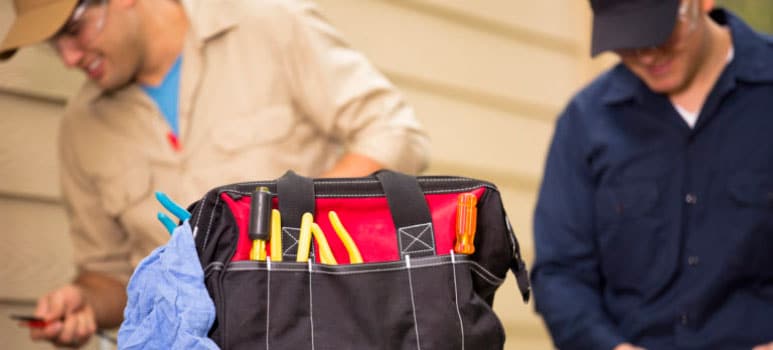 We provide fast and dependable furnace services – call us today!
Like many of us, you hardly think about your furnace. As long as it keeps you and your family warm during the heating season, all's well. You go on with your life, and your furnace goes on with its own life. That is until it fails to deliver. Then you start to worry about your family, your pipes, and everything else the cold might bite.
It doesn't have to be this way. There's a better way. Let Hawk's Services take care of your furnace. We are experts at all furnace services. We provide excellent furnace installation services, furnace maintenance services, and furnace repair services to Rochester, MN homes.
Our neighbors rate our furnace services with 5-stars consistently. With us in town, you never need to ask, "where are the reliable furnace services near me?"
Looking for an eco-friendly Heating Services in Rochester MN? Call us.

We Provide Dependable Furnace Installation and Replacement
Our furnace installation service starts even before you purchase your furnace. We inspect your home and let you know the sort of furnace that is suitable for your needs. Our technicians do an electronic load calculation to ensure you get the right furnace size.
When the cost of repairing an old furnace becomes a burden or reaches a reasonable proportion of the cost of a new system, we recommend you get a replacement. Our furnace replacement service makes the transition smooth and fast for your household.
Get Reliable Furnace Maintenance
Our furnace maintenance service guarantees your furnace doesn't break down unexpectedly. In other words, it guarantees uninterrupted comfort, no matter how cold it is outside. Furnace maintenance also saves you money in energy bills.
It is a preventive service that includes a complete system check and a system tune-up. It also involves cleaning, lubrication, and testing of the major furnace components. Ideally, you should have your furnace tuned up at least once every year, preferably just before the end of summer or during the early part of fall.
We're Masters of Fast Furnace Repair
Like every other machine, your furnace may sometimes not function optimally, or it may stop working altogether. At such times you require the services of a licensed and experienced HVAC company.
Our furnace repair services are swift and comprehensive. We make sure every part of your furnace is working optimally to ensure an efficient system. We know that your furnace can require professional touch when you least expect. As a result, we are available round the clock. We have parts from the best manufacturers, and our prices are highly competitive.
Are you in need of furnace installation, replacement, maintenance, or repair services in Rochester, MN? Hawk's Services is your one-stop place. We also offer ductless heating (repair and installation) services in Rochester, MN.
If your furnace is more than 15 years old or is showing signs of age and wear, it may be time to consider furnace services in Rochester, MN. Replacing your furnace can be costly, but there are a few steps that you can take to extend its lifespan and make the process more affordable. First, make sure that you are regularly maintaining and cleaning your furnace for optimal performance. Additionally, consider upgrading to a more energy-efficient model to save on utility costs over time.
It is important to use furnace services in Rochester, MN regularly to ensure optimal performance and efficiency. A good rule of thumb is to have it serviced every year, or as recommended by the manufacturer. In addition, you should keep the area around your furnace clean and free of debris. If you have any questions about maintaining your furnace, be sure to consult with a professional.
Furnace replacement provides many benefits including improved energy efficiency, lower monthly utility bills, and more comfortable home. Additionally, a new furnace can often help to extend the life of your HVAC system by providing consistent heating and cooling.
At Hawk's Services, we place our customer satisfaction above all else. If you're in Rochester, MN, and surrounding areas, call us at 507-226-9950 to find out how we can help you.
We are Servicing in Rochester, MN Areas