Duct Cleaning ROCHESTER, MN


Rochester MN Air Duct Cleaning Services
Avoid breathing last season's dirty air all winter, set up an appointment today!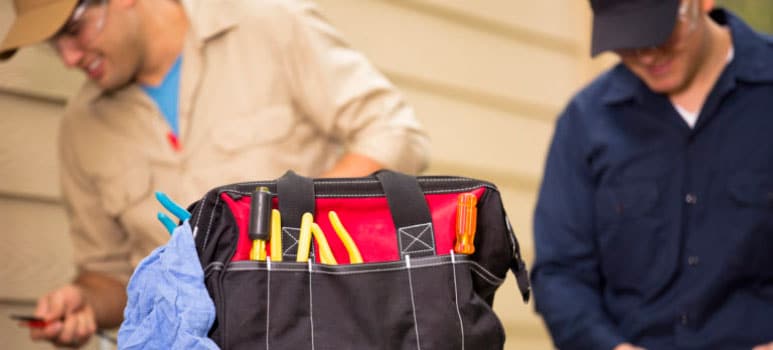 Here in good ol' Minnesota we deal with crazy seasons sometimes. Let Hawk's Services take the crazy out of the equation for your home. We're one of the best companies for duct cleaning in Rochester, MN and beyond!
In times like these it's important to do what we can to stay healthy. The air that circulates in your home is important to your family's health. Not to mention, keeping your air ducts clean cuts down on problems and power bills.
If we can help you save we will do everything we can. Check out our coupons here.
Looking for an eco-friendly Indoor Air Quality Services in Rochester MN? Call us.

Always remember to check and replace your filters regularly.
Your filters catch all the tiny particles that are in the air. The better quality the filter will determine the quality of your air. The National Air Duct Cleaners Association (NADCA) recommends your air ducts need cleaning every 3 to 5 years. The quality of the air your family breathes is especially important in these homebound times.
Moving into a new home?
We suggest getting ductwork inspected and cleaned before moving into a new home. You never know how long it's been since it has been done. No sense in taking any chances when it comes to the well-being of your family. We can make sure it's clean and clear and running smoothly so you don't have to worry.
What is our air duct cleaning process?
Whenever we're called in for duct cleaning hvac, we inspect all the ducts and clean all the registers. That's where the first of the buildup comes from. We recommend dusting all registers regularly around the same time as checking your filters. Then we vacuum out all the extra dust in the ducts. After the ducts have been cleared, We clean the filter housing. Once the system is cleaned, we clean up any mess that is left behind.
We believe in treating everyone like family. We want you to be happy and healthy, and if we can, save you some money in the process. Let Hawk's Services experts take care of your home's needs.
How does duct cleaning work and how can I find air duct cleaning near me?
Air duct cleaning removes air pollutants, dust, mold, and other allergens from your pipes and ducts. We suggest having your ducts cleaned at least every two to three years for the best air quality, and change filters every two to three months. Always research duct cleaning companies; you want someone you can trust.
Our qualified specialists are here to take care of you and your home needs.
Read our latest reviews across the web from Google, to Yelp, to HomeAdvisor; we have rave reviews across the board. We have even been blessed with a 4.9 star rating on Google.
What is Air Duct Cleaning?
From the EPA website – https://www.epa.gov/iaq/pubs/airduct.html
Most people are now aware that indoor air pollution is an issue of growing concern and increased visibility. Many companies are marketing products and services intended to improve the quality of your indoor air. You have probably seen an advertisement, received a coupon in the mail, or been approached directly by a company offering to clean your air ducts as a means of improving your home's indoor air quality. These services typically — but not always — range in cost from $450 to $1,000 per heating and cooling system, depending on the services offered, the size of the system to be cleaned, system accessibility, climatic region, and level of contamination.
Duct cleaning generally refers to the cleaning of various heating and cooling system components of forced air systems, including the supply and return air ducts and registers, grilles and diffusers, heat exchangers heating and cooling coils, condensate drain pans (drip pans), fan motor and fan housing, and the air handling unit housing (See diagram).
If not properly installed, maintained, and operated, these components may become contaminated with particles of dust, pollen or other debris. If moisture is present, the potential for microbiological growth (e.g., mold) is increased and spores from such growth may be released into the home's living space. Some of these contaminants may cause allergic reactions or other symptoms in people if they are exposed to them. If you decide to have your heating and cooling system cleaned, it is important to make sure the service provider agrees to clean all components of the system and is qualified to do so. Failure to clean a component of a contaminated system can result in re-contamination of the entire system, thus negating any potential benefits. Methods of duct cleaning vary, although standards have been established by industry associations concerned with air duct cleaning. Typically, a service provider will use specialized tools to dislodge dirt and other debris in ducts, then vacuum them out with a high-powered vacuum cleaner.
Looking for an eco-friendly Indoor Air Quality Services in Rochester MN? Call us.

The Environmental Protection Agency (EPA) recommends that you have your ducts cleaned every three to five years. However, if you have pets or allergies, you may need to have duct cleaning in Rochester, MN more often.
Duct cleaning can improve your indoor air quality by removing dust, dirt, and other airborne contaminants from your ductwork. This can help to reduce allergies and respiratory problems.
A professional duct cleaning company will use specialized equipment to clean your ducts. The process usually takes about two to three hours.
For all your air duct cleaning inspecting and servicing needs give us a call at Hawk Services out of Rochester, Minnesota. Our number is 507-226-9950.
We are Servicing in Rochester, MN Areas