Rochester, MN, Heat Pump Installation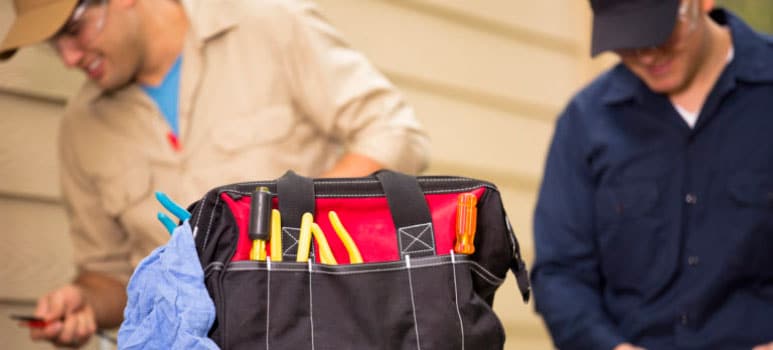 Is your current heating system leaving you in the cold during those harsh winters? Are you searching for an energy-efficient and reliable solution to keep your home warm and cozy? Look no further than Hawk's Services! Experience the comfort and efficiency of our heat pump installation in Goodhue, MN.
We are experts in all types of heating systems, including heat pumps, furnaces, and boilers. Our team of trained technicians has years of experience installing, repairing, and maintaining heating systems. Let us help you choose the best heating system for your home and ensure it provides optimal performance throughout its lifespan.
Are you looking for trusted heat pump installers near Rochester, MN? Learn more about us, and you'll ensure you make the right choice!

Things to Consider Before Heat Pump Installation in Rochester, MN
A heat pump is an excellent alternative to traditional heating systems as it is energy-efficient and can provide both heating and cooling for your home. These systems harness electricity to transfer heat between spaces, ensuring cozy winter warmth and refreshing summer coolness. However, there are a few things you should consider before heat pump installation in Goodhue, MN:
How Much Does Heat Pump Replacement Cost?
Before installing a heat pump, it is crucial to consider the cost. The thing is that the heat pump installation cost in Rochester, MN, varies depending on several factors, such as the type and size of your home, the type of heat pump, and any additional features you may want. On average, a heat pump installation can range from $2,500 to $8,500.
Some factors that can affect the cost include:
Do you want to learn more about our services? Explore our customer reviews to learn about our quality work and satisfied clients.

Why Choose Our Heat Pump Installation Company?
At Hawk's Services, we understand the importance of a reliable and efficient heating system. That's why we only use high-quality products and ensure that our heat pump installation services are top-notch. Our team is trained and knowledgeable on all types of heat pumps, allowing us to provide expert recommendations for your home.
Here are some reasons why our customers choose us for their heat pump installation needs:
Don't let your old, inefficient heating system leave you in the cold. Contact Hawk's Services today at 507-226-9950 to schedule a heat pump installation in Goodhue, MN.
We are Servicing in Rochester, MN Areas