Byron MN Heating and Air Conditioning Services

Byron MN Heating and Air Conditioning Services
Get dependable heating and air conditioning services - call Hawks Services today!
If you're looking for AC and heating services in Byron, MN, or surrounding areas, you know how important it is to have a reliable home comfort professional who can resolve any AC or furnace problems you might have. Our trustworthy team of licensed experts at Hawks Services is always available to ensure your loss of comfort is only temporary!
Looking for an eco-friendly Heating and Air Conditioning Services in Byron, MN? Call us.

We provide dependable air conditioning and furnace services in Byron, MN. We also provide reliable A/C repair in Byron, MN. Our customers trust us with their heating and cooling systems, and we never disappoint.
When Should You Request Professional AC Repairs?
Although Byron's summers are not the hottest in the country, you still wouldn't want to face any summer day without your dear air conditioning unit. That is why you should know the signs that indicate that your AC needs repairs, before the problem gets too big to handle.
If your AC is not blowing cool air, smells bad, makes weird noises, or turns off and on too frequently, you need professional AC repair. You should also call a professional HVAC contractor like Hawks Services if your AC's thermostat has stopped working and if your monthly energy bills keep rising without an obvious reason.
At Hawks Services, our professional HVAC technicians will give you the best AC services at competitive rates. We always carry out your AC repairs quickly and accurately. We're the home for dependable AC service in Byron, MN.
Benefits Of AC Emergency Services
If you don't want to experience the discomfort that comes with a broken AC on a summer night or during a summer holiday, then you should choose an HVAC company that provides AC emergency services in Byron, MN.
With our emergency AC unit services, you never lose comfort for too long. Our expert AC technicians are always just a phone call away. You also avoid the high cost that comes with delaying repairs, and you go about your day with confidence, knowing that despite your AC's sometimes unpredictable nature, your family's comfort is protected.
We provide 24/7 emergency A/C repair services in Byron, MN, and neighboring areas. Our services are fast. Even in the middle of the night, we're in and out of your home in no time.
When Should You Replace Your heater?
Although heaters generally have a long lifespan, lasting up to 15 years if properly maintained, they sometimes need to be replaced sooner than that.
Are you spending so much on repairs, are your home's monthly energy bills soaring, or is your heater making odd noises? It may just be time to consider a replacement.
We provide reliable heater installation services at family-friendly rates to homes in Byron, MN, and surrounding areas.
Our experienced technicians always go all out to give you the best heating and air conditioning service. Give us a call to know all about us and everything we do.
At Hawks services, we offer only top-quality services using licensed and experienced technicians.
Looking for an eco-friendly Heating and Air Conditioning Services in Byron, MN? Call us.

If you're in Byron, MN, and surrounding areas, talk to us at 507-226-9950 to find out how we can help you.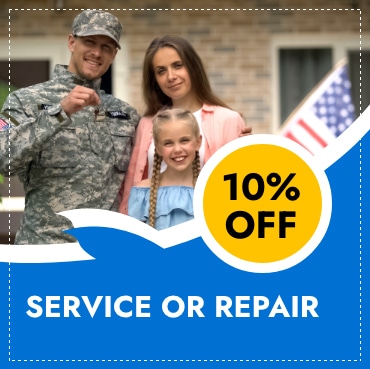 We are Servicing in Rochester, MN Areas