AC Repair IN ROCHESTER, MN

Rochester AC Repair Services
Do you desire durable AC repair services in Rochester? Contact Hawk's Services today!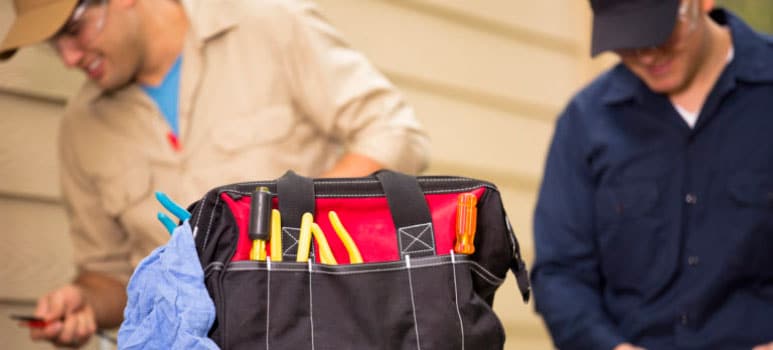 Trustworthy AC repair company operating in Rochester, MN and surrounding areas. Give our team a call today!
Your air conditioner doesn't only need repairs when it breaks down completely. Sometimes, even while it is still functioning, as an observant homeowner, you may notice that your unit is not performing optimally. You should call in a licensed HVAC contractor with professional air conditioning repair services as soon as possible.
At Hawk's Services, we don't just fix your air conditioning unit whenever it breaks down. We take steps to ensure that your unit functions optimally for many years. To achieve this, we show you how to care for your unit and the signs to watch out for. We work hard to take care of all your A/C repair in Rochester, MN, and surrounding areas.
If you're in Rochester and are thinking, "where do I find 24 hour AC repair near me or a reliable A/C repair near me?" don't search anymore. Hawk's Services provides reliable A/C repair, AC installation, AC replacement, and AC maintenance services.
Looking for an eco-friendly Air Conditioning Services in Rochester MN? Call us.

Looking For A/C Repair Services in Rochester, NY?
When your air conditioner goes down in mid-summer, the wisest step is to get a professional HVAC contractor. Such a contractor should not only be licensed, but the team should be insured and experienced. They should also be available for any air conditioning repair emergency. Hawk's Services fulfills all these conditions. Our friendly team has been serving Rochester and neighboring communities with top-quality AC services for many years.
What Are Some of the Benefits of Air Conditioning?
Ten Signs Your Air Conditioner Needs Repair or Replacement
If you notice any of the above signs, call us for durable air conditioning repair in Rochester, MN.
In addition to A/C unit repair services, we also offer furnace services, ductless heating services, plumbing services, indoor air quality, and duct cleaning services in Rochester, MN.
Here at Hawk's Services, we offer quality AC repair service at competitive rates.
We are always available to answer any questions you may have about your AC repair in Rochester, MN. We highly recommend having your AC unit serviced at least once a year to ensure that it is running properly and to prevent any future issues. If you notice that your AC unit is not cooling your home as efficiently as it used to or if it is making strange noises, then it is likely time for a repair. Contact our team today to schedule a consultation.
It is generally recommended to have your AC unit serviced at least once a year. This can help to ensure that everything is running smoothly and prevent small problems from becoming big, more costly issues down the road.
There are several factors that you should consider when making the decision to repair or replace your AC unit. These include:
The age of your AC unit: If your unit is more than 10 years old, it might be time for an upgrade.

The severity of the damage: If the damage to your unit is extensive, it might be more cost-effective in the long run to replace the unit rather than repair it.

Your budget: Replacing your AC unit can be an expensive undertaking. If you are on a tight budget, you might need to prioritize other home repairs or upgrades over replacing the AC unit.
You should call us at 507-226-9950 to talk about how we can take care of your AC repair in Rochester and the surrounding areas.
We are Servicing in Rochester, MN Areas