Boilers Maintenance ROCHESTER, MN


Boiler maintenance in Rochester,MN
Boiler acting up? Get in touch with us at Hawk's Services for boiler maintenance in Rochester, MN today.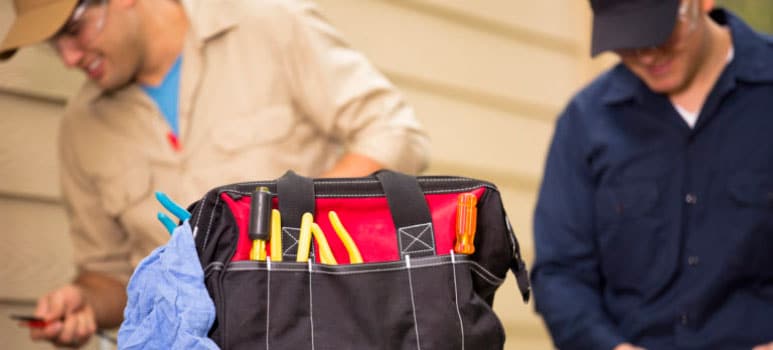 When was the last time you had maintenance conducted on your boiler? Don't leave your boilers maintenance until it's too late. Regular maintenance of your boilers can improve functionality, prevent breakage, as well as save you on unnecessary repairs or replacements. At Hawk's Services, our technicians are experienced in maintenance of all types of boilers including conducting steam boilers maintenance, electric boilers maintenance and gas boilers maintenance. Our team will come to your property and conduct a full assessment to determine the maintenance required to have your boiler in its best condition. Boilers operate under high pressures and high temperatures. Get professional boilers maintenance to ensure that your boilers are properly maintained for both performance and safety reasons today. 
Quick! Grab our coupons and save cash on your next boilers maintenance service today.
Looking for an eco-friendly Heating Services in Rochester MN? Call us.

When should you get professional boiler maintenance?
We recommended that you perform frequent boiler maintenance checks to ensure safe and smooth operation of your boiler. Look for leaks, signs of corrosion and warning signals on your boiler daily. For thorough maintenance of your boiler it is advisable that you hire a team of professionals to perform a complete maintenance once a year. Go with professional boiler maintenance services to guarantee that your boilers are in peak condition and in safe working order. Take advantage of our fully licensed team of boilers maintenance professionals to ensure quality maintenance on all your boilers including steam boilers maintenance, electric boilers maintenance and gas boilers maintenance. Call us to find out about boilers maintenance Rochester today.
What are the signs that my boiler needs immediate maintenance?
Common problems that our clients come to us with are that their boilers have stopped heating, problems with the radiator including defective valves, issues with the thermal regulator or that the thermocouple sensor has stopped working. These issues require immediate assistance to prevent further damage to your boiler. Our experts are experienced with conducting emergency boilers maintenance and repairs. To avoid problematic issues, book an annual appointment so that our service experts can perform a full clean and service of all the boiler components. We also offer 24hr services for emergency repair and boilers maintenance Rochester.
Boiler maintenance near me
Whether you're in need of steam boilers maintenance, electric boilers maintenance or gas boilers maintenance for your home or commercial property, we at Hawk's Services have all the experience, techniques and tools for trusted boilers maintenance in Rochester. At Hawk's Services we make it our priority to ensure strict adherence to safety protocols. We will help you design a maintenance plan so that you are always on schedule with maintenance of your boilers. Get affordable and professional maintenance on your boilers with Hawk's Services in Rochester, MN today.
Browse through our customer reviews to read about our clients experiences with our services in Rochester, Mn.
Looking for an eco-friendly Heating Services in Rochester MN? Call us.

Some signs that a boiler may need to be repaired or replaced include leaks, strange noises, poor heating performance, and pressure issues. If you notice any of these problems, it is best to contact a qualified technician for further diagnosis and assistance. Timely boilers maintenance in Rochester, MN can save you money on costly repairs down the road.
Homeowners can help to maintain their boiler by regularly checking the water level, ensuring that the unit has adequate airflow, and changing the filter as needed. It is also important to have the system serviced by a qualified technician on an annual basis.
There are several important measures that should be taken to ensure proper boiler performance and longevity. These include regular cleaning of the unit's heat exchanger, water treatment to prevent mineral buildup, and ensuring adequate airflow around the system in order to prevent overheating. Boilers also require annual servicing by a qualified technician.
Give Hawk's Services a call on 507-226-9950 to book your boiler maintenance appointment ahead of time.
We are Servicing in Rochester, MN Areas